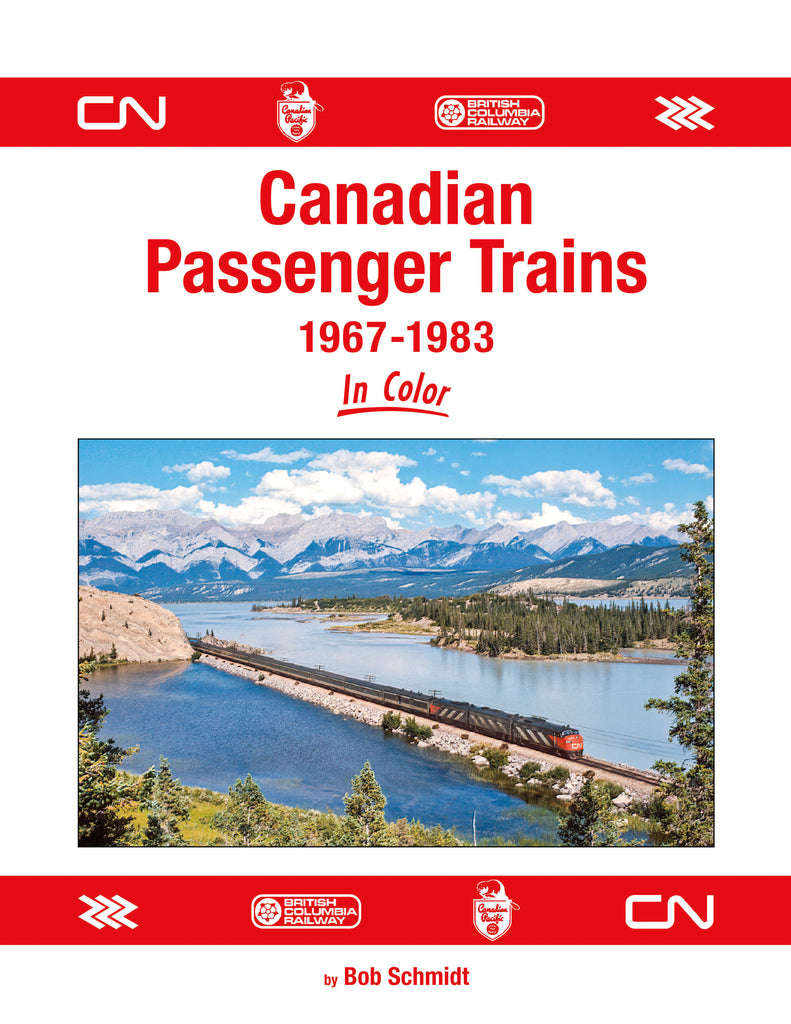 Canadian Passenger Trains 1967-1983 In Color
April 1, 2024 Release
Bob Schmidt
Featuring Newfoundland to Vancouver Island, with a special emphasis on CN & CP transcontinental trains and "Corridor" services. Includes locals & mixed trains to locales such as Labrador and remote Manitoba, and over roads such as the Algoma Central & Northern Alberta!
ORDER NOW
 

-

 

Item # 1778

128 Pages, All Color, $69.95

April 1, 2024 RELEASE: Reserve your copy before release for $59.95 by using promo code PRE during checkout to get the prepublication price (free shipping to the US, international shipping charges will apply). Prepublication price offer cannot be combined with other offers.