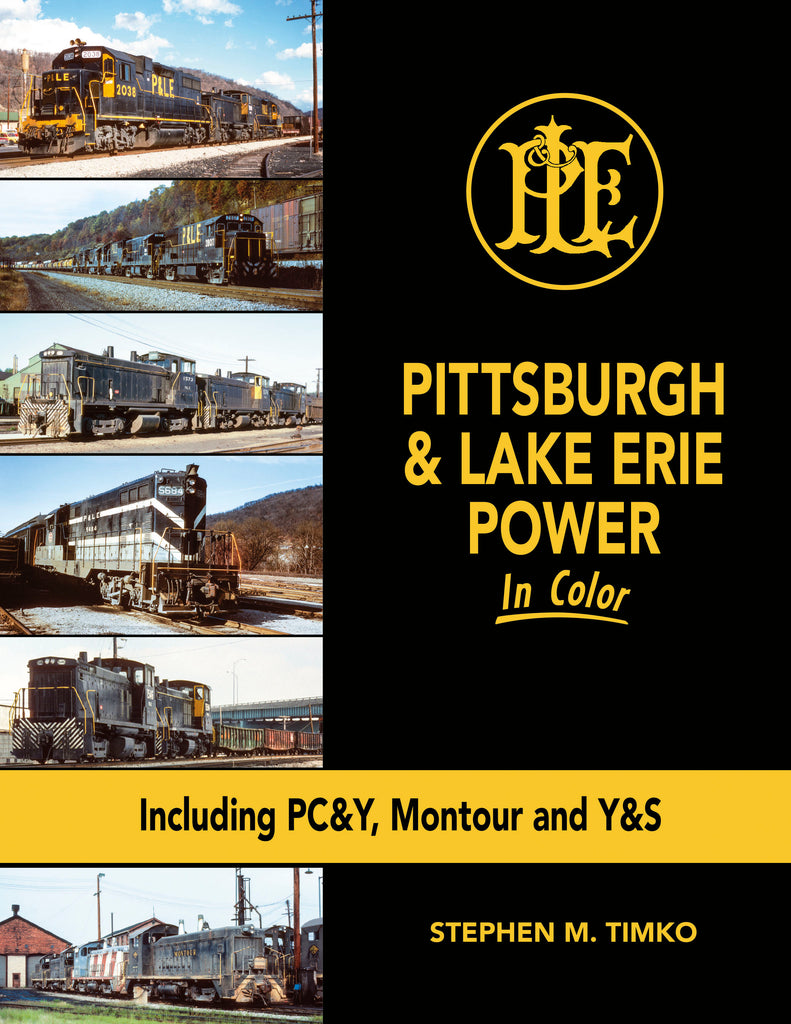 Pittsburgh & Lake Erie Power In Color Including PC&W, Montour and Y&S
February 1, 2024 Release
Stephen M. Timko
Known as the "Little Giant" for the vast tonnage it carried over a short route, steel and related industries were its lifeline, and when Big Steel collapsed in the late 1980s, so did this Little Giant. Alco, EMD, & FM switchers worked with Alco PAs, RS3s, & GP7s hauling tonnage & passengers. Includes U28Bs, GP38s, & GP38-2s.
ORDER NOW
 

-

 

Item # 1776

128 Pages, All Color, $69.95

February 1, 2024 RELEASE: Reserve your copy before release for $59.95 by using promo code PRE during checkout to get the prepublication price (free shipping to the US, international shipping charges will apply). Prepublication price offer cannot be combined with other offers.