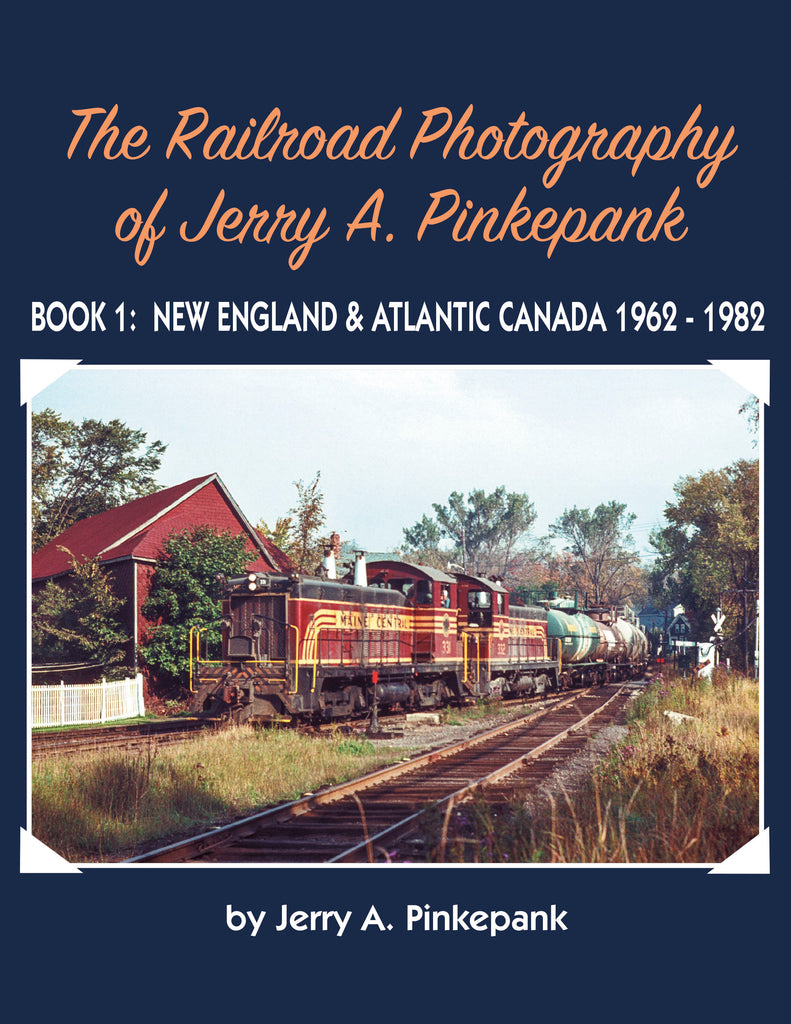 The Railroad Photography of Jerry A. Pinkepank Book 1: New England & Atlantic Canada 1962-1982
January 5, 2024 Release
Jerry A. Pinkepank
Begins with the Quebec North Shore & Labrador, extending thru the Dominion Atlantic, CP, & CN in New Brunswick, and B&M, CP, MEC, and Bangor & Aroostook in ME, VT, & NH. The extended captions and maps contain the detail for which Pinkepank is renowned.
ORDER NOW
 

-

 

Item # 1775

128 Pages, All Color, $69.95

January 5, 2024 RELEASE: Reserve your copy before release for $59.95 by using promo code PRE during checkout to get the prepublication price (free shipping to the US, international shipping charges will apply). Prepublication price offer cannot be combined with other offers.